I've always wanted to be a bunny pirate. I think I found my chance: 
bunnywarez :: pirate bunny :: pirate bunny – large.
Or perhaps even a ninja rabbit: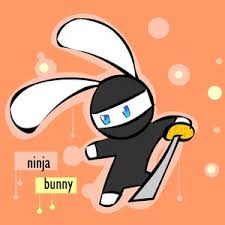 Unfortunately it will cost me 40$ for the conversion, and that doesn't even include a tail. I guess I'll just have to keep on dreaming….
Tags: bunny pirate, ninja bunny